About J Naturalz
We Specialize in Natural Skin & Hair Care.
Plant Based Custom Diet Creation.
Established between 2003-2005
My first challenge was helping my daughter with eczema symptoms by utilizing a specialized elimination diet (gut cleanse) and creating/utilizing all natural products when medications didn't provide relief. My natural products helped to relieve symptoms from many different skin ailments. My journey is my own. I'm just spreading knowledge.
1988
Stopped eating red meats and pork at a very young age. Haven't consumed any since💕
2018
Obtained Bachelor's of Science
Focusing on Nutrition/Dietetics
Medical nutrition therapy
Learned about gut biome
Endocrine disruptors.
Relieved symptoms of my lung condition with diet modification. 
Able to discard 7+ prescription medications. 
Tried keto 6 months, with success lost 40 lbs
Learned and practiced intermittent fasting.
*
2019
Incorporated yoga practices more regularly,
Introduced to deep breathing
Cold showers.
Linked menstrual disorders to certain foods and skincare products. 
Linked Alopecia to certain food and commercial skin/hair care "products".
*
2020
Began to create custom soaps to help with skin conditions.  That are free of sulfates and parabens than can irritate sensitive skin. 
Just a few highlights of my journey.
My purpose is to share knowledge from my journey in Hopes that the education helps you along yours. 
The statements on this site have not been evaluated by the Food and Drug Administration. I am not a medical professional. The information provided is for educational and informational purposes only and solely as a self-help tool for your own use.  Products found within are not intended to diagnose, treat, cure or prevent any diseases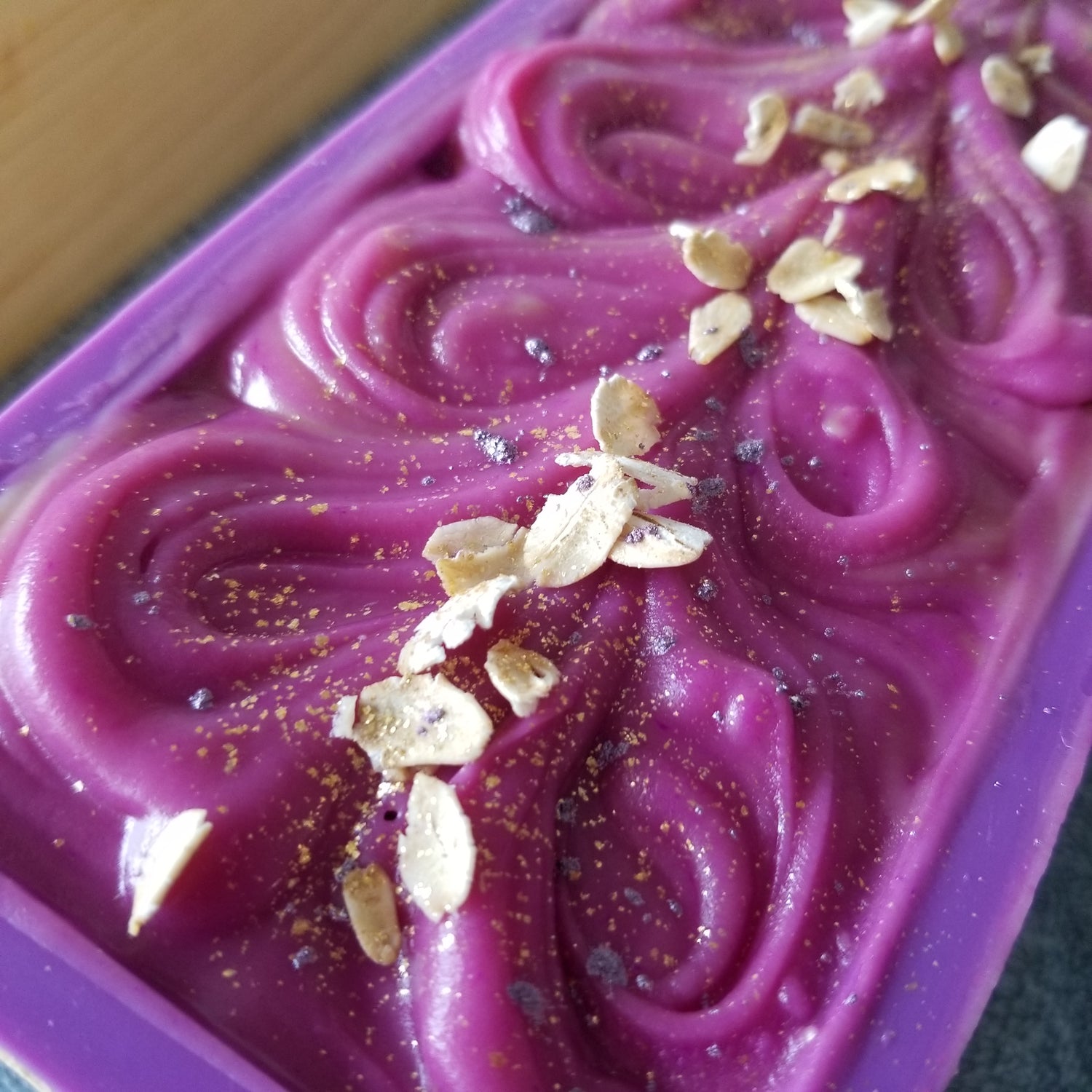 2022 About our Cold Process Soap
All of our soaps are cut by hand and 100% all natural. They are made with coconut, olive oils, and other natural, skin nourishing oils. Our soaps are great to use on your hands, face, and body.

They don't contain sulfates, parabens, detergents, dyes, or toxic fragrances.
Our soaps are handmade in North Carolina with all natural ingredients for a luxurious bathing experience.

WHY ARE COLD PROCESSED SOAPS BETTER:
Most commercial soaps are stripped of the naturally occuring glycerin, and it's used in other cosmetic products as a necessity due to the skin becoming extremely dry from cleansing with detergents and no glycerin.
Cold processed soaps are made from a saponification process which produces glycerin. This old fashion tradition provides natural oils for the skin. You are nourishing your skin while you cleanse.

HOW ARE CP SOAPS MADE:
Cold Processed soaps are made in a traditional method that produces a natural, gentle soap. Oils are combined with lye & water. This process is called Saponification where the oil and lye molecules combine to make soap. We make all of our soaps with at least a 5% superfat content. This means that 5% or more of the natural oils remain in the soap nourishing your skin and 0% of lye. The result is a rich, bubbly lather and an all natural pure soap that nourishes your skin. Our cold process soaps are great for oily skin, dry skin, or irritated skin from acne or eczema.
Thank you for your support. Please browse our products page for CP or Cold Process soaps to enjoy all the benefits of a pure soap.